Aashish Rajendra Barwale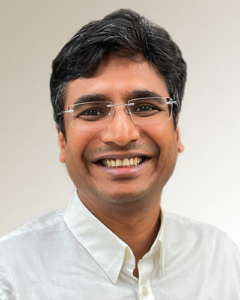 Company: Seven Star Fruits Pvt Ltd
Education & Degree Information:
Bsc in Economics with a Major in Applied Economics &
Management and Minor in Plant Sciences, Cornell University
MBA, Harvard Business School
Primary area of expertise:
Research and introduction of new genetics and practices in the horticulture industry to solve for the needs of growers and consumers in India.
Brief Work History:
Aashish Barwale has spent more than a decade in the agriculture sector in India. He started his journey with ITC's International Business Division and ICICI Knowledge Park working on extension programs and research projects to disseminate knowledge and investigate solutions for low agricultural productivity. Since graduating from business school he has spent his time in the family business researching ideas that can enhance agricultural productivity, reducing post-harvest losses, and making India more self-sufficient in agriculture production. His present activities are focused on creating an organization that can increase horticulture production in India and develop a world class domestic nursery industry.