The AIGN Organization
The AIGN® membership is spread throughout northern and southern Europe, Australia, New Zealand, South Korea, Chile, Argentina, Uruguay, South Africa, China and the United States.
It is the only group of its kind in the nursery business. This organization was created in order to develop beneficial avenues of information flow with regard to new rootstocks and varieties. The primary objective was to aid in the introduction and distribution of varieties and rootstocks to respective industries around the world. It permits members the opportunity to test and evaluate promising varieties and rootstocks and thereby allows them to remain competitive in the world market.
Utilizing its years of experience in the tree fruit industry, AIGN® has also proven quite helpful at solving the problems which can be created by local politics and the ever-changing laws that relate to plant materials.
AIGN® produces a newsletter to educate and keep current, within its membership, the general points of interest in the industry. We hope in the future to be able to expand this active informational network so that large numbers of growers will benefit from learning about horticultural practices implemented throughout the growing areas of the world.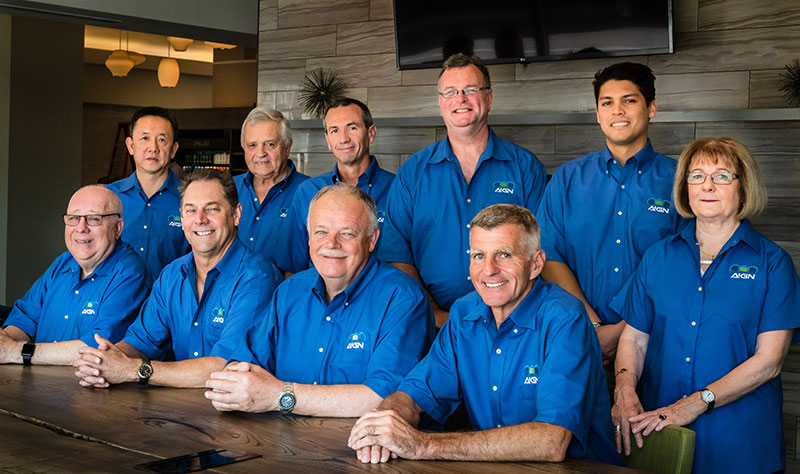 How We Support Our Members
Research
Our relationships with breeders around the world help us to secure the selections with the highest potential to succeed.
Testing
The AIGN® Network of Nurseries allows us to evaluate products in various growing conditions, sharing data and results for the benefit of all.
Intellectual Property Protection
Protecting your product from replication is imperative to assure the highest returns to the stakeholders. We are experts in Intellectual Property Protection and have the tools to help you navigate the complex process of keeping your investment secure.
Commercialization
Our organization boasts many of the most experienced Nurserymen in the industry. We can take your product from the test plots to the commercial orchards around the world.